Exciting ideas.
Excellent outcomes.
Nothing less.
Your team is aimed for success. But you need extra lift and a place to explore and execute your ideas.
We are here!
We are a full spectrum communications team with expertise and experience that we passionately bring to ever client project. We pride ourselves on wrapping our support around our clients, working alongside each of them – teammates in the work. We are known for our solution-focused, positive-minded, action-oriented approach.
Clients come to us needing help. They stay with us because we get behind them fully. We grow with them because we are committed to their long-term success.
Simply put – we love our clients and we are energized every day by the challenges they give us to tackle. As our wall says in our office: "Do what you love. Love what you do" and we really do! So, let's do something together…
We kick off all client work with a deep-dive client meeting to really dig into the needs, to understand the outcomes, and to take an inventory of background information we need to move forward. We explore as much information as we can to underpin our work. This might include: market research, perception research, website and communications audits, business intelligence, business plan analysis, stakeholder mapping, tool set assessments, and more…
We identify client capacity needs and we ensure client teams are equipped to activate on plans and activities. This includes sourcing technology tools that help clients teams be more efficient and effective. We provide training for teams to help upskill in key areas – media relations, government relations and advocacy, social channel tips and tricks, etc. Equipping teams with the right tools, technology and talent is key to long-term success.
Getting ready to launch programs is one part of the work, but supporting or executing on the work is the heavy lifting. We help teams "get under" the work. From social media management, media relations, event management, or other tactical activation is part of how we help clients succeed. It the client's team is small, we can be the communications team. If the team is larger, we are here as a sounding board or advisory team.
Evaluating the work is critical to knowing if we are hitting the mark with the effort. We monitor success along the way, providing reports for clients, and creating post-activation evaluation reports and recommendations for future effort. As a wrap-up to a full four-phase project, we can revisit early "explore" benchmarking analysis – like perception audit reports – to evaluate if the needle has moved as planned.
Dan St. Pierre, Director Corporate and Stakeholder Relations, Edmonton Economic Development Corporation
"I worked closely with Catherine. I had the opportunity to observe her dynamic and organized approach to project management and delivery. She developed a robust project management framework, outlining milestones and deliverables, which allowed our team to review progress at-a-glance.
She developed communications plans and materials to engage with stakeholder groups. Her management of our public engagement sessions was vital in collecting and analysing important data that served as the foundation for our economic development strategy.
She made herself available for weekly project meetings, was thorough in answering questions, and regularly provided insights and recommendations that improved project execution and outcomes. As our organization continues to evolve, we would actively look for opportunities to retain Catherine and work with her again. She is a top-tier consultant who delivers consistently and to the highest standard of quality. I would encourage any organization that has an opportunity to work with Catherine and her team to do so."
Kim King, Health Policy and Patient Access (AB/MB), Novartis Pharmaceuticals, and Chair "Saddle Up" Event Team
"Keill and Company have been an invaluable resource to us in various strategic planning, public relations, government relations and advocacy projects. Their creative input and reliable project management skills have improved every project we have worked on together. Keill and Co are very knowledgeable of the Alberta regulatory, legislative and political environment, and have a proven track record for establishing strategic partnerships with all levels of government and community organizations. Catherine and her team are also an absolute pleasure to work with; I highly recommend Keill and Co and will be using their services again in the future."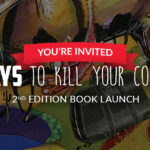 "The book launch was the most important undertaking for our company 2016, so we knew we needed a team that would understand our goals and could deliver results. Catherine and her team far exceeded our expectations. Their insight and hard work helped us land on the best-seller chart."​
Doug Griffiths, President and CEO, 13 Ways Inc.
"The Alberta College and Association of Chiropractors (ACAC) is currently engaged with Keill & Company Inc. for strategic communications support. Catherine is a gifted communications strategist who has been instrumental in helping the ACAC successfully navigate some challenging situations from a communications perspective. Thanks to her expertise and clear articulation of strategy, the ACAC is well positioned to respond to future situations as well.
Catherine also provided media training to our senior management team, who all went into the training with very limited experience. Thanks to Catherine's expert advice and coaching, we are all much better prepared and more confident in our ability to effectively engage with the media. I highly recommend Catherine for both strategic communications support as well as media training. It is an investment in your organization that will provide significant returns."
Sheila Steger, CEO, Alberta College and Association of Chiropractors
"Catherine and her team have been a great asset to our organization. We consider her a valuable member of our team. Her assistance and advice was particularly beneficial as I transitioned into the Executive Director position."
Dale Cooney, Executive Director, Alberta Federation of Regulated Health Professions
"Catherine's insight and experience has helped me transform vision into reality for my company. Catherine quickly understood my needs, how I operate and responded with process and actions that have produced results. Her support has created value by making me more efficient as a leader and my team more productive."​
Elan MacDonald, CEO, IMPACT Consulting
Marketing
Clients want to understand modern marketing channels. We help design, produce, and implement marketing campaigns - traditional, digital and gorilla - to get the word out! Unleash your creative beast!
Event Management
Virtual or in-person, we bring our knowledge to event projects to determine the right place, the right tone, the right outcomes on the right budget. COVID hasn't stopped us - don't let it stop you!
Research
Clients need help knowing the sands where they stand. From communications audits, perception research, surveys and engagement tools and techniques, we dig into the business intelligence.
Public Engagement
With vast experience in PE of all kinds, clients ask us to help them understand where their publics are. With both digital and traditional approaches, layered with creative thinking we ask, listen, and learn.
Strategy
Clients ask us to help with organizational strategy. We facilitate leadership discussions and bring the thinking together into robust plans for moving forward.
Production
Collateral materials breath life into implementation. An uber-talented team of creative thinkers conceptualize, design, build, and produce enticing content for our client projects.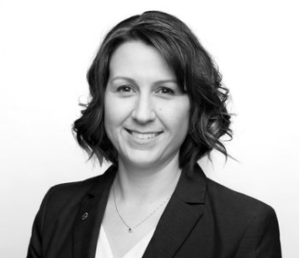 Chief Eternal Optimist & Lead Strategist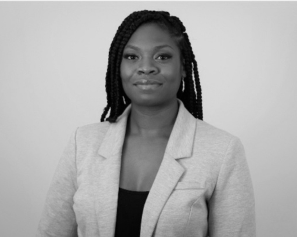 Strategist & Client Relations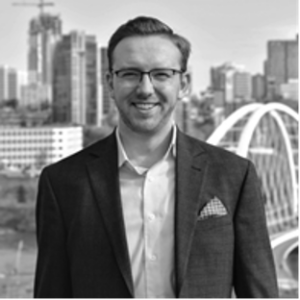 Junior Strategist & Digital Events Lead