We're a full spectrum communications team with expertise and experience that we passionately bring to every client project
We solve problems
We pride ourselves on wrapping our support around our clients, working alongside each of them – teammates in the work. We are known for our solution-focused, positive-minded, action-oriented approach.
We help people
Clients come to us needing help. They stay with us because we get behind them fully. We grow with them because we are committed to their long-term success.
1. We explore information
We kick off all client work with a deep-dive client meeting to really dig into the needs, to understand the outcomes, and to take an inventory of background information we need to move forward.
We explore as much information as we can to underpin our work. This might include: market research, perception research, website and communications audits, business intelligence, business plan analysis, stakeholder mapping, tool set assessments, and more…
2. We ensure client teams are equipped
We identify client capacity needs and we ensure client teams are equipped to activate on plans and activities. This includes sourcing technology tools that help clients teams be more efficient and effective.
We provide training for teams to help upskill in key areas – media relations, government relations and advocacy, social channel tips and tricks, etc.  Equipping teams with the right tools, technology and talent is key to long-term success.
3. We help execute the work
Getting ready to launch programs is one part of the work, but supporting or executing on the work is the heavy lifting. We help teams "get under" the work. From social media management, media relations, event management, or other tactical activation is part of how we help clients succeed.
If the client's team is small, we can be the communications team. If the team is larger, we are here as a sounding board or advisory team.
4. We evaluate success
Evaluating the work is critical to knowing if we are hitting the mark with the effort. We monitor success along the way, providing reports for clients, and creating post-activation evaluation reports and recommendations for future effort.
As a wrap-up to a full four-phase project, we can revisit early "explore" benchmarking analysis – like perception audit reports – to evaluate if the needle has moved as planned.
Client testimonials
Raves
"Catherine and her team have been a great asset to our organization. We consider her a valuable member of our team. Her assistance and advice was particularly beneficial as I transitioned into the Executive Director position."

Dale Cooney

Executive Director, Alberta Federation of Regulated Health
"Our first-ever virtual fundraising event worked out beautifully. I've had so many of our guests reach out to me since the event saying 'the event was amazing, the platform, the sound were amazing. Thank you so much!'. Going through that process with Catherine at the helm, and of course her colleague Adam, we learned a ton. But we also learned that things can and are able to be done differently. I have a feeling that we're going to see a lot more of this in the future."

Mary Jane James

Executive Director, Sexual Assault Centre of Edmonton
"The book launch was the most important undertaking for our company in 2016, so we knew we needed a team that would understand our goals and could deliver results. Catherine and her team far exceeded our expectations. Their insight and hard work helped us land on the best-seller chart."

Doug Griffiths

President and CEO, 13 Ways Inc.
Mary Jane James from the Sexual Assault Centre of Edmonton shares her thoughts on the Keill team's support to SACE for their first COVID-era virtual fundraiser, "One Good Reason". (September 2020).
We're an award-winning multidisciplinary team based in Edmonton with a passion for communications and event management. We work with businesses to create excellent outcomes.
"The book launch was essential for our company, we needed a team that would understand our goals and could deliver results. Catherine and her team far exceeded our expectations. Their insight helped us land on the best-seller chart."

Doug Griffiths

President and CEO, 13 Ways Inc.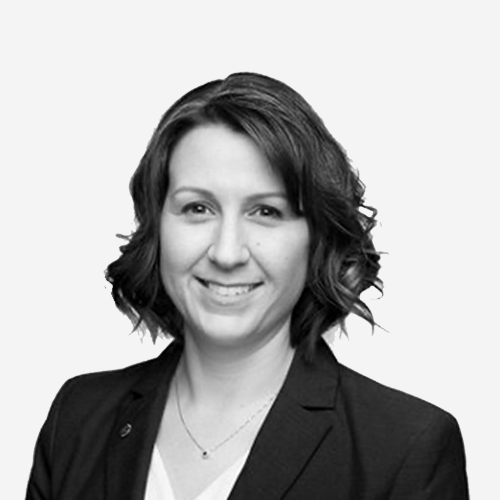 Catherine Keill has more than 25 years of executive level leadership and strategic communications experience holding senior positions in private, public and not-for-profit organizations. Catherine's professional experience is unique in the Alberta communications and marketing community and, when combined with her community development experience, provides clients with the most robust solutions for any project.
Catherine is a seasoned strategic communications professional who has led high-functioning teams to success. Her deep understanding of strategic planning and strategic communications linked to clear and measurable outcomes will be assets to assist their team's future plans. Catherine has worked in several government and corporate roles across Canada leading communications programs of all size, scope and sensitivity. Catherine will bring energy, enthusiasm and wisdom about government relationship building and decision-making based on decades in the political realm at all orders of government and with experience in both senior political and administration roles.
Catherine holds membership in several professional associations including the International Association of Business Communicators (IABC), the Project Management Institute (PMI), the Association of Fundraising Professionals, and the International Association of Public Participation (IAP2). In addition, Catherine has both a Bachelor's Degree in Communications from the University of Ottawa, and a Master's Degree in Communication and Technology from the University of Alberta.  She has also completed the Management Essentials Program, Executive Education at the UofA. With practical and theoretical communications, marketing and stakeholder relations experience Catherine is energized by helping clients achieve positive results for amazing outcomes.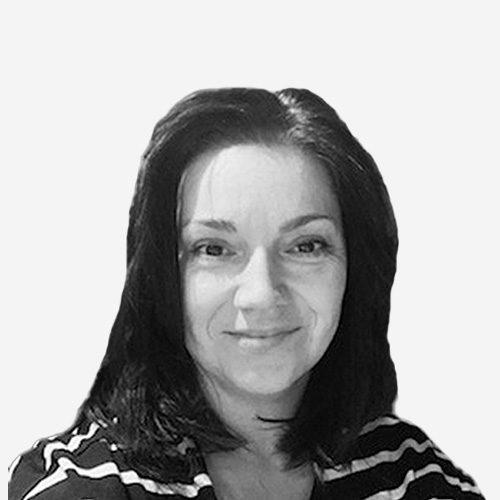 Cindy McDonald is our Social Media Strategist. She brings more than five years of communications expertise in social media content creation and management. She is a passionate storyteller with a creative flare for writing copy and a keen eye for choosing the right images or designing graphics to compliment the narrative. She's also skilled at conducting research and interviews to ask the right questions and create a piece that captures the essence of the story.
She considers herself a communications generalist based on the breadth of experience she has in the public relations industry for nearly 10 years. Areas of her experience include social media management, event administration, fundraising and political campaign marketing, video production and other strategic communications activations.
She has an educational background in business administration and public relations. Combined, she adds value to our consulting team by bringing a high degree of integrity to business relationships working towards a successful partnership and project outcome for our clients. Proven by her work in the Alberta government where she was presented with a recognition award for her leadership on the Employee Wellness Team bringing an employee funded fitness program to a fully funded govenrment employee wellness benefit.
Cindy's customer service style is collaborative, professional and accountable, and when appropriate enjoys adding levity. Which is why she's been recognized for her exceptional customer service skills with years of customer commendation for her work in the private sector.
She's also been recognized for her role as an impact speaker for a non-profit organization for bringing in fundraising dollars to support mental health in the community. Mental health awareness is a personal interest close to her heart. Plagued with her own mental health trials at a young age, she has become an active advocate for building awareness and normalizing mental health issues.
Along with her public speaking engagements, she's also written a memoir of her own journey of how she went from depression to living life to its fullest.
Rooted in Alberta, Cindy has lived in the Edmonton Metropolitan Area most of her life. She's raised a family here and has an extensive reach of friends and aquaintances in and around the community. She loves meeting new people, time with her family and getting involved as a volunteer to support community program. Her positive approach to work and life makes her a welcome addition to our team.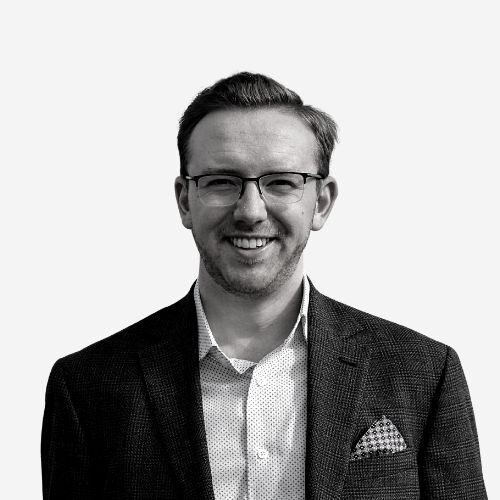 A young, driven professional, Adam Brown is the Strategist and Digital Events Lead at Keill & Co. He has held leadership positions at local, provincial, and national levels. He brings experience in government & public relations, policy development, public engagement, not-for-profit management, and is bilingual in English and French.
Adam spent the last two years as a Vice President at the University of Alberta Students' Union, while simultaneously chairing the Board of Directors of the Canadian Alliance of Student Associations. His responsibilities placed him in front of several parliamentary committees and in a meeting with the Prime Minister.
His constant community involvement has been largely invested within Alberta's francophone community. Adam has been the Premier Ministre and organizing committee chair of the Parlement Jeunesse de l'Alberta, and currently holds the same position for the Parlement Jeunesse Pancanadien, respectively provincial and national mock parliaments conducted entirely in French.
Adam is entering his final year of a Bilingual Bachelor of Commerce at the University of Alberta, majoring in Business Economics & Law. He has also been a student of the Peter Lougheed Leadership College, and received extensive government relations, board of directors & governance, anti-oppression, and equity, diversity & inclusion training.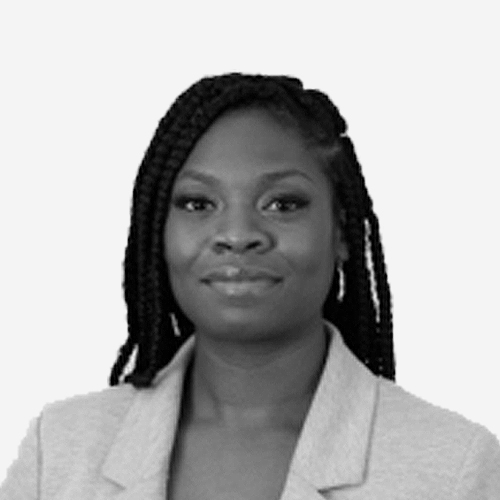 Sherine returned to Edmonton after spending more than two years in Fort McMurray working with the regional municipality leading communications and community engagement projects serving the region. She is from Edmonton and graduated from MacEwan University in 2012 with a Bachelor of Arts in Political Science. Since then she has worked in a variety of areas including research ethics, communications, public engagement, and community infrastructure specializing in Indigenous relations. She has worked with all levels of government and clients across Alberta specifically with Indigenous and northern remote communities.
Because of Sherine's diverse background, she brings a unique perspective to all clients she works with. She develops comprehensive strategies for success that will meet your organizational goals and is passionate about developing beneficial partnerships with government or private sector partners . Sherine has a talent for helping her clients navigate through red tape and other onerous complex policies. She has an uncanny ability to identify what her clients need most and establish partnerships and solutions that meet their needs.
In her spare time, Sherine enjoys traveling, golf, is an avid reader and loves watching sports especially her favourite team, the Edmonton Oilers.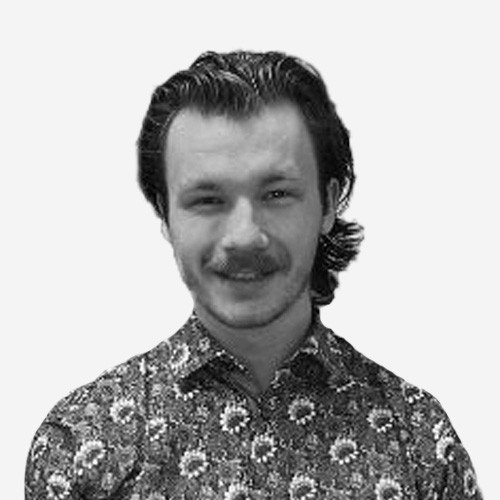 Jared Larsen is our Marketing and Public Relations Strategist. Jared began his career in public relations as a community advocate and held multiple leadership positions in student governance. Building on his passions to support the community around him, Jared volunteered with multiple political campaigns while he spent two years developing his skills with a boutique marketing agency heavily focused on tourism marketing. Well versed in digital and social marketing, brand development, social community management, policy development, and public engagement, Jared's multifaceted skill set allows him to develop creative marketing campaigns with a full-scope understanding of their optics in the community.
A creative storyteller with a keen sense for branding, Jared's marketing toolbox builds and positions companies and associations to exponentially grow their online communities. In the over-saturated digital world, Jared excels at grabbing attention with quick, clear, and engaging content. With a strong understanding and appreciation for Canada's tourism industry, he is an active voice on Canada's Tourism Minister's Youth Council. On the hunt for the best golf courses in Alberta, Jared likes to spend his weekends discovering new golf courses around the province.
Jared holds a Bachelor of Commerce from the University of Alberta, majoring in Business Economics & Law with a minor in Marketing, and his extensive community involvement allowed him to receive anti-oppression, and equity, diversity & inclusion training. He has also earned a myriad of professional certifications for a suite of marketing tools and a post-grad certification in Tourism Marketing.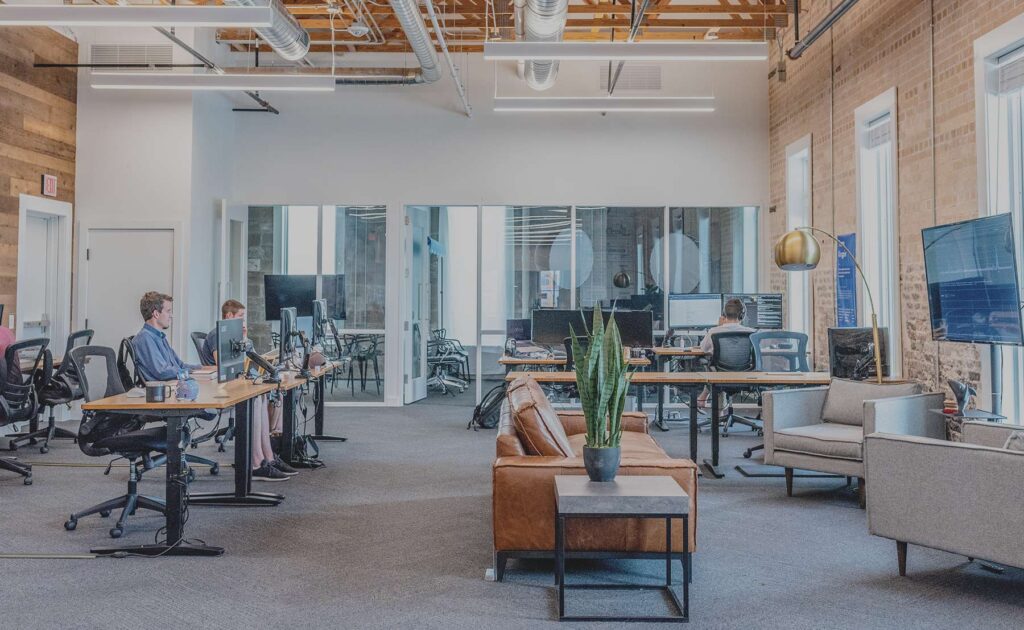 Now that you've gone through the effort of developing a website for your business, you'll…